Were you looking for the Warcraft movie Parent Page?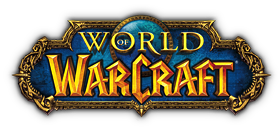 World of Warcraft
is a
massively multiplayer, online, role-playing game
developed by
Blizzard Entertainment
, known for their consistently high-quality computer
games
. The game happens in a fantasy setting in a roughly, post-medieval, fantasy period where two groups of allied, but varied players vie for glory, resources, and territory across many landscapes and multiple worlds. On one side are
humans
,
elves
,
dwarves
, and other strange humanoids, while on the other are the
orcs
,
tauren
,
trolls
, and their cohorts. They have been battling so long, they sometimes forget the basis of their conflict, but their are also constant reminders of why they oppose each other. It is a land of magic and mystery, filled with horror and wonder. There are high mountains, dark caverns, and watery depths. Regions range from ruined wastelands, to everwinter snowscapes, to steaming jungles.
The gaming industry and the internet are rapidly growing entities that are being developed and becoming even more accessible at an unprecedented rate. This growth can often leave parents and guardians in the dark about the dangers and mature content that may be present. This page has been created in order to offer the most vital information about the
World of Warcraft
franchise and
WoWWiki
, in order for you to make an informed decision on whether the material in the game and on this website is suitable for your child.
Title:

World of Warcraft

Developer:

Blizzard Entertainment

Publisher:

Blizzard Entertainment

Rating:
US:

•

EU:

•

Australia:

Description:

World of Warcraft is a massively multi-player game set in the

Warcraft universe

, a fantasy realm of myriad sentient creatures and dangerous, imposing monsters with a vast world to initially explore with varied terrains and numerous challenges. Players must choose to work with one of two groups (

Alliance

vs.

Horde

) of other players in a conflict to compete for hearts, minds, resources, and territory.

Similar Games:
Genre:
Massively Multiplayer Online Role-Playing Game;

Fantasy

Game difficulty:
Varies, but can get progressively harder
Game length:
Endless
Gaming platform:
Personal computer

Mac OS X
Microsoft Windows OS
General issues:
Behavior of other players may be a concern
Can be addictive, so breaks should be taken

Future expansions at additional cost

Game play can be very complex

Has a monthly fee

Requires a continuous internet connection
Highlights:
Available world wide in multiple languages
Diverse population of players of all ages
Deep and rich background lore
Numerous resources for how to play and usage info
Several expansions
The most popular MMORPG ever, so far
Vast geography to explore on multiple worlds
Security concerns and mitigation:
Email address ID for game login and user account login

This is a common login ID for many game accounts and is vulnerable to social engineering to figure out.
Blizzard has an account recovery method tied to a typical series of security questions that should have been added when the account was created or changed by the user's choice.

Text password protection with shared password between game login and user account

Blizzard mitigates this by giving access to a security code number dongle called the Battle.net Authenticator for under USD $10 (around €10 or less than £10) or the free Battle.net Mobile Authenticator smart phone app.
These "Authenticators" need to be attached (enabled) to the user account and from then on will require entering the security code number from the dongle or the app to access both the web user account or to login to the game.
Use of an authenticator has proven over time to be an extremely good security measure.

Account change notification

Battle.net SMS Protect (or Battle.net Mobile Alerts) can be enabled on a user account to notify a mobile phone via SMS (text message) about changes to the user account.
Of course, if your user account is compromised, a malicious person can add their mobile phone to an account and monitor changes, like an attempt to change a password.
Multiplayer information
⇑
| | |
| --- | --- |
| Online multiplayer: | Always |
| Cooperative: | Available |
| Player vs. player: | Available |
| Voice chat: | Available. Offers richer gaming experience, but not required. |
| Link-up structure: | Varies, but groups can be formed with 2-5 players or more |
| Age of community: | 12 years+ |
| Community attitude: | Varies with realm type |
 
Game-play content ratings ⇑
 



Costs ⇑

Initial:
World of Warcraft

US: $19.99
EU: €14.99 / £9.99

Free-to-play:

Download the client after creating a free Battle.net account
Free-to-play up to level 20 with restrictions

Restrictions: Cannot chat, use in-game mail, trade items, or use the Auction House

Subscription:

US: Up to $15 per month

$14 per month with 3 months prepaid
$13 per month with 6 months prepaid

EU: Up to €12.99 / £8.99 per month

€11.99 / £8.39 per month with 3 months prepaid
€10.99 / £7.69 per month with 6 months prepaid

In-game purchases:

Cosmetic items only

with

no purchase of game currency

Gambling elements:

Mild

with no involvement in real world currency
Wikia information ↑
Monitoring | Target audience | Account set-up | Official status | Brief history
Website maintenance and monitoring

WoWWiki is an encyclopedic database — dedicated to documenting all information about the Warcraft franchise (with a primary focus on World of Warcraft) — which is edited and maintained by the general public, either anonymously or through an account. The information on WoWWiki and its social features are monitored through post-moderation mainly by uncompensated volunteers from the community who are selected on trustworthiness and experience; meaning that, although action is always taken against any inappropriate material, such action may be delayed.

WoWWiki is hosted by Wikia, a San Francisco-based wiki platform hosting and development company, and is thus monitored closely by Wikia staff and representatives. Both WoWWiki and Wikia adhere to U.S. federal and applicable state laws to ensure the best security and experience for WoWWiki's users.

Target audience ⇑

As a Wikia hosted wiki, WoWWiki adheres to federal law and is therefore only available for use by users above the age of 13 years old, in accordance with the U.S. Children's Online Privacy Protection Act (COPPA). In general, all content should be suitable for all users 13 years old and above, but as with any user editable web site that allows discussion about its content, some comments, mature discussion, or vandalism may appear. Administrators and moderators attempt timely removal of problematic content, but a largely volunteer effort, there may be some delay. Also, due the nature of how a wiki archives change information, offensive content may still be accessible to the sophisticated user.

Account set-up and cost ⇑

A registered account is not needed to read any Wikia sites, including WoWWiki, but account creation enriches the experience through extra features such as social modules and reduced website advertisements. WoWWiki allows users without an account to edit its content, but displays that user's IP address publicly as a measure of recognizing who edited what and when. Accounts can be made for anyone above the age of 13 years old, but WoWWiki requires the user's date of birth and email address for confirmation. WoWWiki is free of charge to all users, with or without an account.

Non-official status ⇑
WoWWiki is not affiliated with or endorsed by Blizzard Entertainment ("Blizzard"), Activision-Blizzard Inc. ("Activision", the parent company of Blizzard), and is therefore not an officially sanctioned World of Warcraft reference website. WoWWiki gathers and publishes all World of Warcraft related information through the fair use doctrine under US federal copyright laws. However, Blizzard does grant rights to use its contentUSEU under broad, but limited circumstances.
Brief history ⇑
WoWWiki has been around for 10 years as of 2015 and was one of the largest English-language wikis in the world after only a few years of existence. It began as a small wiki run by only a couple of users and hosted privately. However, after the first year of 2005, it was clear that WoWWiki was growing too fast to be maintained without professional infrastructure and maintenance. In the spring of 2007, WoWWiki was moved to Wikia as its host.[1] By 2009, WoWWiki was Wikia's largest wiki.[2]

According to Wikipedia, at various points in its development history, it was described as the "best known MMO wiki",[3] "the second largest English-language wiki in the world behind Wikipedia",[4] and the "mother of all WoW informational sources."[5]

References ⇑
Thanks to the Destiny wiki for providing their Parent page as a model for this one.
Community content is available under
CC-BY-SA
unless otherwise noted.