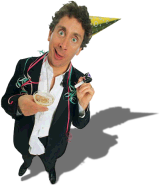 Vote your mind! Do they deserve it or not? To leave your vote, simple click [Edit] in the upper-right hand corner of the way you would like to vote, and type exactly the following below all the other present votes:
#--~~~~

Then simply click Save page and you are done!
Votes
Crazyify
--User:Sandwichman2448/Sig 01:53, 1 November 2007 (UTC) - He works hard.
--Ose 21:24, 21 November 2007 (UTC)
--Dracomage 20:28, 27 November 2007 (UTC) Oh yes... He needs it
Remove from list
Comments
Community content is available under
CC-BY-SA
unless otherwise noted.