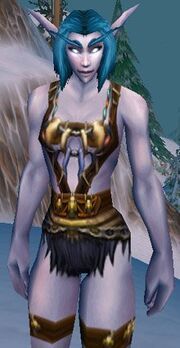 The Warbear Harness is a Leatherworking-created chestpiece that provides a bonus to Attack Power and Stamina.
The Warbear Harness is crafted by Leatherworkers with a skill level of 275.
The pattern is sold by Meilosh in Timbermaw Hold. You must be Friendly with the Timbermaw Furbolgs to buy this pattern.
External links
Edit
Community content is available under
CC-BY-SA
unless otherwise noted.