Welcome to WoWWiki!
Hello, WoW Fan Story Writer, and welcome to WoWWiki, the Warcraft wiki! Thank you for your contributions, and we heartily encourage you to continue contributing!
Some links you may find useful:
We hope you enjoy editing here and being a WoWWikian!
Please sign your name on talk pages using four tildes (~~~~) as this will automatically produce your name and the date. If you have any questions, just ask on the relevant talk page, or visit the WoWWiki Forums.
Again, welcome!
  --
Coobra
(
talk
) 22:04, 4 January 2009 (UTC)
Please keep your fanfic in your own userspace. See WoWWiki:Fan fiction guidelines. User:Coobra/Sig3 22:04, 4 January 2009 (UTC)
For future reference you can link to your fanfic by using [[User:WoW Fan Story Writer/Takarow|Takarow]], creating pages in the official space for people or places that do not exist in the Warcraft universe is heavily frowned upon. And will likely reward a time out from editing. Please be more careful. User:Coobra/Sig3 22:23, 4 January 2009 (UTC)
D. Hour Logo
Edit
Hey thanks for the logo. Only problem is i cant seem to get to it from the link you gave me. Can you plz give me a link to the page again? Thanks -WoW Fan Story Writer
That's because I forgot to upload it, hehe. I'll do it on Monday, forgot it at the job. But it's purple with that text of the title. Here's another I made for someone else's Expansion idea:
--

08:30, 23 January 2009 (UTC)
Have you seen the Sea of Fury logo I made for Jaberwacki? It's really stunning! Worked hard on it... --

13:36, 6 February 2009 (UTC)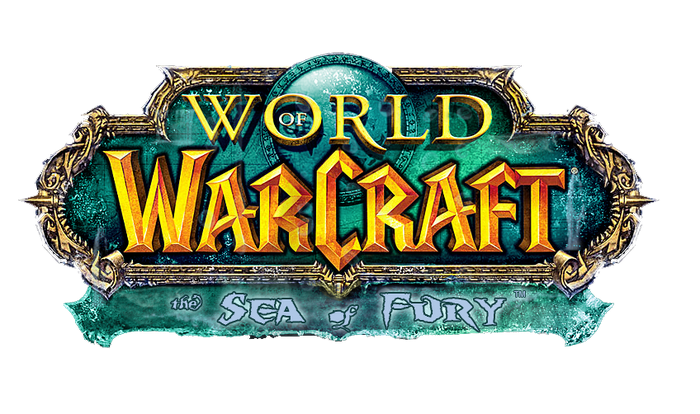 Yep. Real cool, i like it. It has a thing to it, a look where its a reflection in water. ;)
What did you make it with? Photoshop? BobNamataki (talk) 23:27, October 18, 2009 (UTC)
Editing other users' pages
Edit
Unless minor things, like fixing links, you shouldn't change the creations of others (unless asked to). User:Coobra/Sig3 09:51, 9 February 2009 (UTC)
ok ty coobra
It's been noticed you haven't been properly signing your comments on talk pages. I'd like to remind you using four tildes (~~~~) will automatically produce your name and date. If you can not find the tilde key there are two other ways to sign your posts. Above the edit box is a button ( ) and towards the bottom of this window is a box of many useful inserts, which also contains the four tildes.
The reason we'd like you to sign your posts is that WoWWiki is not a forum where it automatically states who posted what, signing will make it clear and easier to follow a conversation. Thank you for understanding. -- User:Coobra/Sig3 09:51, 9 February 2009 (UTC)
k, ty for the info
Help Please
Edit
Hey, i'm new to wow wiki, and i'd like some help, idea wise. I've seen your work, and i'm quite impressed. If its not to much to ask, can u look at my idea (soon to be ideas) and help out? I would greatly appreciate it. If you consider it, my first idea can be found by searching User:TheDmon/The Demonic Dimension.-TheDmon
I can help if you need it. Just leave a message on my talk page on whaat you need. BobNamataki (talk) 23:28, October 18, 2009 (UTC)
Your opinion is desired
Edit
Hey, we're pretty much settled on leaving Wikia, but I wanted to see if you had any input. Thanks. --PcjWoWWiki admin (TDrop me a line!•C58,963 contributions and counting) 00:28, October 10, 2010 (UTC)
i dont know if you still do the wowwiki thing but i have a few questions for you. please get back to me when you can. thanks
Community content is available under
CC-BY-SA
unless otherwise noted.