Welcome to WoWWiki!
Thanks for your edit to the "Server:Eonar US" page
This is the page of Legacy. I enjoy editing wikis that deal with video games, and I love adding new information to articles that are in need of it.
Please check the "about me" tab for information on how to contact me if you wish.
I will start out by saying I love playing World of Warcraft and I have been playing since the release of Burning Crusade. I played a hunter for the best part of TBC and decided to try out a priest, which ended up not being the class for me =P Come wrath, I decided to play a Death Knight and enjoyed it very much. I continued to play my death knight all the way through wrath and most of cataclysm. I now have several 85's and I am working on levelling every class and profession to the max level to have the best of every world.
I love vanity items. I enjoy collecting different useless items that do nothing but look cool or annoy different people depending on which item you are using. I have about 30-35 unique tabards and over 50 vanity items ranging from archaeology items to old world items like the orb of deception.
Along with vanity items, I love to try and collect legendary items. I recently acquired my Thunderfury and Sulfuras weapons recently after weeks of farming Molten Core for the mats and bindings.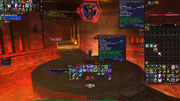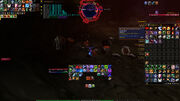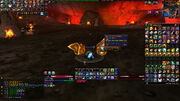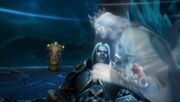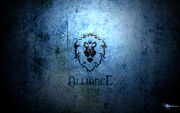 Community content is available under
CC-BY-SA
unless otherwise noted.