This user wants to save kill the

murlocs

.
This user's character has obtained a

Nether Ray

mount.
This user's character has defeated the old

Onyxia

before her revamp.
This user's character has cleared

Karazhan

.
This user plays both

female

and

male

characters.



This user has played with almost all

professions

, just missing Inscription.


| | |
| --- | --- |
| | This user has reached level 70. |
This user's character joined the

Scryers

.
Death to the Alliance!
This user only plays as a member of the

Horde

.
| | |
| --- | --- |
| 137 | This user employs peasants to count their 137. |
This user has a strong interest in articles on

lore

.
This user's character has obtained a

Nether Ray

mount.
This user would like

Warden

to be a playable class.
This user prefers to

PvP

.
Reach three level 70's (In Game Goal)
Reach up to 1,000 article edits
Work on future expansion rumors
Un-vandilize articles


Characters
Edit
I have only 2 active 70's. My other 70 (Tyrokc) I accidently deleted and didn't bother getting her back, so i switched to horde and have been there ever since.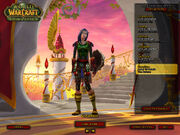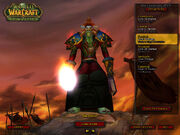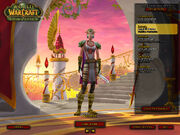 #1


Sambah (Most Active 70)

#2


Championx (Blacksmith)

#3


Lavera (Current Leveling Project)

#4

Carathos (Soon to be Twink)

#1


Buttercups (Waiting for Wrath of the Lich King)





#1


Serranzo (Unactive)

#2

Taamei (Current Alliance Leveling Project)



Information
Edit
I am a big fan of lore. I didn't play Warcraft but I've played World of Warcraft since 0.4 in Beta. Championx was my first level 60 and 70 I ever had. I have more interest in Sambah though, and I'm currently leveling Lavera. I'm actually pretty rich, I have 3,000 gold on my alliance server and about 4,000 gold on my horde server.
General information
Edit
I will defiantly buy the Wrath of the Lich King, If I don't switch to AOC (Age of Conan)
I will Defiantly make a Death Knight
I hope to have 3 70's by then :) 2 with epic flying mounts
I hope I don't have to farm furbolgs in the end...
Links in Between Races, Clans, and worlds.
Edit

I general hobby of WoWwiki is to find connections, either small or big, between Races, Clans, Worlds. On Example is Durotan to Mak`nathal, which is a very, very easy one. I like Race links though, like Race links between the Elves and the Draenei, which I am still looking into too. Yes, it's stupid, but hey, I gotta have a hobby on WoWWiki.
Community content is available under
CC-BY-SA
unless otherwise noted.