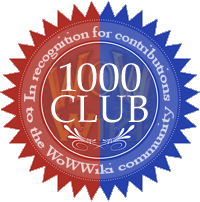 This user is a respected member of
the
1000 club
!
Currently playing all Horde races and classes on Terenas, but I couldn't possibly say who.
I'm more into tidying what's there than providing new content. I'm also a stickler for spelling, grammar and templates, so that's what you'll see me doing most of.
Sandbox
Community content is available under
CC-BY-SA
unless otherwise noted.