This article is fan fiction

The contents herein are entirely player made and in no way represent official World of Warcraft lore or history. The characters, places, and events listed are of an independent nature and are applied for roleplaying purposes only.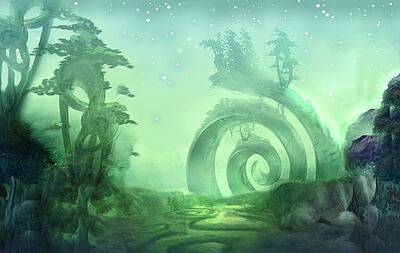 Background
Edit
Long ago, the titans of old created the Emerald Dream, an etheral realm existing opposite from the waking world, yet also interwoven within it at the same time. It was ruled over by Ysera the Dreamer, the green Dragon Aspect. Since that time, Ysera's brood has stood guard over the Dream, with only the dragons and Druids only having ever known what lies within.
However, as of late, corruption has found it's way to the Dream. After the Cataclysm, an evil known as "the Nightmare" appeared in the Dream. Five dragons, four of them being Ysera's four top lieutenants, Ysondre, Lethon, Emeriss, and Taerar, have been turned to evil, and the fifth being Eranikus, former consort of Ysera and among the greatest of the green dragonflight.
It is unknown what evil gives speed to these creatures, but rumor has it that a being of great and terrible power, fallen from grace long ago is behind it, waiting for his oppertunity to strike Azeroth where it is most vulnerable.....
Information
Edit
New anttagonists
Edit
New playable races
Edit
New regions
Edit
New battlegrounds, dungeons, and raids
Edit
New hero classes
Edit
New factions
Edit
Other changes
Edit
Community content is available under
CC-BY-SA
unless otherwise noted.