US71160111748Borroq
US57840081196Dalathmordus
US85564059267Ingdarril
US27659479071Kectho
US31678616783Keynalla
US23665042838Mikotokaran
US37731792373Morranny
US100424307477Rishgur
US100425011222Rostafon
US74747647898Sacarina
US17779185544Sandeval
US38813998208Smidlye
US100425006802Venathard
US10972109578Wymdar
US146706533Yijal
US4428144409Zechthal
US149893106525Dresorull
EUFF71160114950Wryxian
Quick IDs
---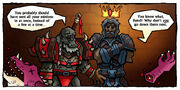 Enhancements

Any player-added benefit on any item, not counting socketed jewels.
Enchantments (or Enchants)

Enchanting-made armor and weapon enhancements (Crusader...)
Augments

Item-made permanent enhancements (Armor kits, Argent Dawn shoulder enchants...)
Imbues

Temporary armor and weapon enhancement (Oils, Sharpening stones, Shaman buffs...)
---
http://www.wowwiki.com/index.php?title=Special:Movepage&action=success&oldtitle=Firstpage&newtitle=Secondpage&talkmoved=notalkpage
---
Uploaded thumbs
Misc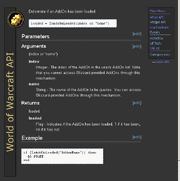 ---
Rework list
A few pages (mostly stubs or pages probably needing delete) I'm hopefully gonna take care about soonish. You may want to check them out if you're bored...
Community content is available under
CC-BY-SA
unless otherwise noted.