Underworld Power Fragment

"Whatever could Quetz'lun want with this?"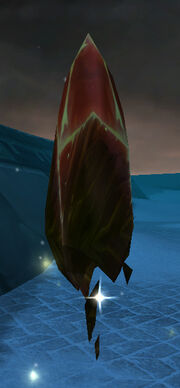 See also: Underworld Power Fragments
Underworld Power Fragments can be found in the spirit world of the Altar of Quetz'lun in Zul'Drak. These are fragments of the power that fueled Quetz'lun's curse, that drew the worshipers that betrayed her into a special Underworld of her own creation.
In the quest

 [77] Setting the Stage, Quetz'lun's spirit demands that you collect a number of these that she can use them to exact revenge upon her prophet.
External links
Edit