Tome of Fiery Arcana

Item Level

65

Held In Off-hand

"Held In Off-hand" is not in the list of possible values (Back, Chest, Feet, Finger, Hands, Head, Held in off-hand, Legs, Main Hand, Neck, Off Hand, One-Hand, Projectile, Ranged, Relic, Shirt, Shoulder, Tabard, Thrown, Trinket, Two-Hand, Waist, Wrist, Two-Handed) for this property.

Requires level 60
Equip: Increases spell power by 33.
Sell Price: 10000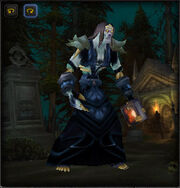 The Tome of Fiery Arcana is an Alterac Valley Reputation reward that gives the wearer a high bonus to fire spell damage.
The Tome of Fiery Arcana is sold by one of the Supply Officers for Alterac Valley:
"The flames were so hot that flesh and steel melted like they were butter. . ."[1]
Patch changes
Edit
References
Edit
External links
Edit
Community content is available under
CC-BY-SA
unless otherwise noted.