Dragon Pens
I thought this so called "Dragon Pens" were in Valgarde?  

Mr.X8 Talk Contribs
Why would it be in Valgarde? Valgarde is the Alliance city... You knew that right?Baggins 17:56, 19 November 2007 (UTC)
Then we might want to get rid of the stuff saying there is a dragon pens in Valgarde.  

Mr.X8 Talk Contribs 23:11, 19 November 2007 (UTC)
The Silver Petal
Remember that flower in Day of the Dragon? That it had a silver petal too? A connection, hmmm? Or not... Only time will tell. --

XAVIUS, the Satyr Lord (Praise · Creations) 19:17, 25 January 2008 (UTC)
Skin already in game files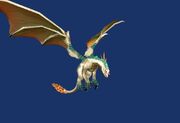 with modelviewer you can already see the white skin for Drakes...i saved the image to the right to show it to you. --Gorund 13:52, 30 April 2008 (UTC)
Well those things in the movie Blizzard showed in early May are indeed Proto Dragons so that white drake model was just a placeholder. Leviathon (talk) 20:53, 5 June 2008 (UTC)
Would seem the whites do... or rather will have a purpose. Reins of the Albino Drake. User:Coobra/Sig3 07:07, 23 September 2008 (UTC)
Not Drakes?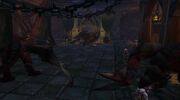 These are seen in the Gamespy preview of Howling Fjord, in the part that shows the inside of Utgarde Keep, at 1:42. They look pretty protodragony (With no visible front legs!), in overall shape. They are a bit hard to see, though, unfortunately. Ambelen (talk) 10:04, 9 May 2008 (UTC)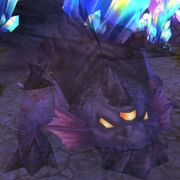 I'd imagine those dragons in the video are how the Proto-Dragons will look as the white skin was probably just a placeholder till they got the model done. Leviathon (talk) 03:07, 10 May 2008 (UTC)
With the WotLK beta it is confirmed that the top screenshot is indeed of proto-dragons. User:Gourra/Sig2 01:19, 6 August 2008 (UTC)
Proto-dragons color
So are the proto-dragons now not going to be mostly white?  Rolandius 

 (talk - contr) 11:27, 16 August 2008 (UTC)
I was going to respond a few days ago then decided to wait, but after seeing all the new riders in Storm peaks using the newer proto models, and considering the white picture was just removed from this page i'm gonna assume none of the protodragons are white and blizzard simply used one of its existanct-but-unused-models as a PH.Warthok Talk Contribs 01:50, 17 August 2008 (UTC)
It seems the color of the Proto-dragons is connected to the color of the flight that descended from them. For example the Bronze Dragonflight found Proto-dragons (yellow in color) at the Bronze Dragonshrine and realized they were their blood and the Proto-dragons there allied with them and now serve as the Argent Vanguards mounts. Leviathon (talk) 20:41, 15 September 2008 (UTC)
Wyvern inspired?
As we know, the in-game beast known as a wyvern is not based on real life wyverns, other than it has winged forelegs. These guys seem much more inspired by the actual European depictions. They're more bestial than dragons, they have nearly non-existent forelegs and use their wings more as front limbs than just flying. The only thing missing is fiery snot which wyverns are so infamous for. And they also have a much more devastating reputation than the dragons, being that they'd have to be tamed due to lack of sentience and are naturally aggressive. Also I've noticed Blizz is referring to the in-game wyverns more as "Windriders", and they don't mean the rider of the beast, either.

Mykael Mourningsun
Article name
Everywhere I have looked these creatures are called proto-drakes ... can someone point to me where they are actually referred to as proto-dragons? Even the latest Official WoW magazine called them proto-drakes on page 9. User:Coobra/Sig4 22:23, May 11, 2010 (UTC)
Community content is available under
CC-BY-SA
unless otherwise noted.