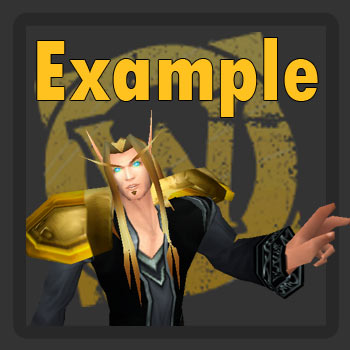 This article is a realm page for the Ghostlands US realm (server)

This is a community maintained page and does not represent official World of Warcraft history or occurrences. Information and events here are for community documentation of server particulars, history, or opinion.
Ghostlands US was opened on January 31, 2008 as destination realm during the free character moves of late January/early February '08 and is the newest member of the Retaliation battlegroup.
Ghostlands Resources
Important Information
Ghostlands consists of an equal 1:1 Horde to Alliance ratio. The server is almost ideal for people who like to play both Horde and Alliance characters because as of 10/16/2010 there are about 14000 Alliances players and 14100 Horde players.
Seed Realms
Although Ghostlands is now open to new character creation and paid character transfers, it initially consisted of solely of transferring characters from the following realms:
Aerie Peak
Aggramar
Alexstrasza
Alleria
Argent Dawn
Blackhand
Cenarius
Doomhammer
Hellscream
Whisperwind
Players
Shiromar was the 1st SL,HA,CN,JS,OTSS titled player to transfer into Ghostlands June 19 2008.
Weevenge was the first player to down Hogger. He also declared himself the King of Ghostlands.
Wraylas was the first of many hunters to transfer to Ghostlands. He transferred from Argent Dawn at 2:10 pm EST on January 31, 2008
EPICS FTW was the first guild to have the bank ganked and disbanded.
There is also a well known warrior by the name of Picklebus, who fashions himself some sort of leader, of a new republic.
Malaku can never find a group and will transfer his character when he is frustrated. Malaku also has some infatuation with butterflies.
Thistleforce proclaims himself the new King of Ghostlands, 9/11/2010, as Weevenge no longer plays.
Guilds



Ascended
Web
Armory
Angels Of Mercy
Web
Armory
Castra Praetoria
—
Armory
Synthetic
Web
Armory
Stasis
Web
Armory
Double Fisted
Web
Armory
Eeon
Web
Armory
Prodigy
Web
Armory
Proximity Pull
Web
Armory
Reviction
Web
Armory
Shattered Oath
Web
Armory
Soulbound
—
Armory
Surreal
Web
Armory
Tempest Crusade
Web
Armory
Vision
Web
Armory



Åfterlife
Web
Armory
Aimless
Web
Armory
All That Remains
Web
Armory
Ankh
Web
Armory
Arcanas Sanctum
Web
Armory
Æther Lørds
Web
Armory
Calamatous Intent
—
Armory
Conviction
Web
Armory
Cult of Cthulhu
Web
Armory
Dead PhoenixSociety
Web
Armory
Deinen Mutter
Web
Armory
DreadGuard
—
Armory
East Empire Company
Web
Armory
Enforcers of Chaos
Web
Armory
Enshadowed
Web
Armory
Evil
Web
Armory
Fist of Gamon
Web
Armory
Final Resolve
Web
Armory
Five Houses
Web
Armory
Horde Army
—
Armory
Inconclusive
Web
Armory
iPwn
Web
Armory
Jane n Finch
Web
Armory
Last Bastion
Web
Armory
Lè Mediocrity
Web
Armory
Legion of DoomHammer
Web
Armory
Lichbane Clan
Web
Armory
Mindcrime
—
Armory
Nefarious
Web
Armory
Nightshade
—
Armory
Order of The Black Rose
Web
Armory
Plan B
Web
Armory
Renatus
Web
Armory
Ruthless
Web
Armory
Salvation
Web
Armory
Sentinels of Twilight
Web
Armory
Shadow Knights
Web
Armory
Shinigami
Web
Armory
So Mote It Be
—
Armory
Test of Faith
—
Armory
Thunders of Blood
Web
Armory
Veritas
Web
Armory
Zankantou
Web
Armory
The Fish and Bread Trick
Web
Armory
It Hurts When I PvP
Web
Armory