Robes of the Guardian Saint

Item Level

77

134 Armor
+22 Intellect
+20 Stamina
Durability 100 / 100
Requires level 60
Equip: Increases spell power by 37.
Equip: Restores 7 mana per 5 sec.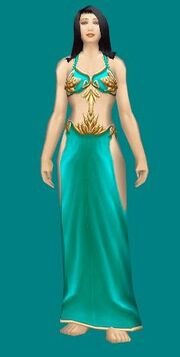 Robes of the Guardian Saint are cloth chest armor with stamina and intellect. It also greatly increases healing done, and provides some mana regeneration. Highly sought by priests and resto druids.
This item drops from Fankriss the Unyielding in the Temple of Ahn'Qiraj.
The estimated droprate is 9%.
Aurora Skycaller wears a robe that appears very similar to this item.
External links
Edit
Community content is available under
CC-BY-SA
unless otherwise noted.