Patch 8.2 Rise of Azshara is live! Nazjatar or Mechagon?
News from
Warcraft newse
WoWWiki news
Help, policies and guidelines
WoWWiki is a wiki dedicated to cataloging Blizzard Entertainment's Warcraft universe, including World of Warcraft, covering the entire Warcraft series of games, RPG reference books, strategy guides, novels and other sources.
Want to help out? Get an account, and start editing!
Got questions? Check out the help pages or visit our forums! We love having new editors around!
For more info about WoWWiki, visit WoWWiki:About and the community portal.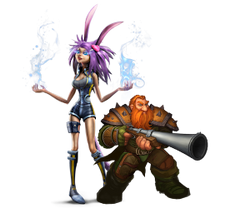 Community content is available under
CC-BY-SA
unless otherwise noted.