Ornate Mithril Breastplate

Item Level

48

463 Armor
Durability 115 / 115
Requires level 43
Equip: Increases your critical strike rating by 14.
Equip: Increases your dodge rating by 12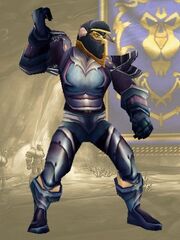 The Ornate Mithril Breastplate was originally created by the Mithril Order and can be made by Blacksmiths training to be Armorsmiths.
Source
This item is created with Blacksmithing; taught from

 [45] The Mithril Kid.
Objective of
External links
Community content is available under
CC-BY-SA
unless otherwise noted.