Not to be confused with Onslaught Belt or Onslaught Waistguard.

Onslaught Girdle
Item Level 78
564 Armor
+31 Strength
+11 Stamina
Durability 55 / 55
Requires level 60
Equip: Increases your critical strike rating by 14.
Equip: Increases your hit rating by 10.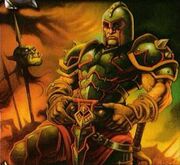 Onslaught Girdle is plate waist armor for DPS Warriors and DPS Paladins.
This item drops from Ragnaros, the last boss in the Molten Core.
Patch changesEdit
External linksEdit