This article is about the profession. For the NPC with the same name, see Lumberjack (NPC).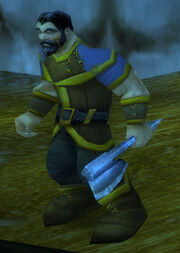 Lumberjack is a profession in the Warcraft RPG. Lumberjacks harvest lumber.[1] Tinkers can make self-propelled mechanical lumberjacks, which may be huge and weigh thousands of pounds.[2]
Named
Other
Notes
A lumberjack (a.k.a. logger or lumberman) is someone that cuts down trees in areas that contain them. After which, they usually transport them to a nearby lumber mill to be processed.
References
External links

Wowhead
Community content is available under
CC-BY-SA
unless otherwise noted.