Permanently enchant a Two Handed Melee Weapon to add 35 Agility. Requires a level 35 or higher item.
8x 
6x 
20x 

[

Runed Adamantite Rod

]
Taught by

 [Formula: Enchant 2H Weapon - Major Agility], which drops from Eredar Deathbringers in the Arcatraz.
Screenshot
Edit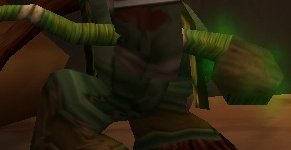 Source: http://www.wowhead.com/?spell=27977
Similar enchantments
Edit
To edit this section, click
here
.

See all two-handed weapon enchants.
External links
Edit