Annhylde the Caller is a part of the Ingvar the Plunderer encounter in Utgarde Keep. Upon Ingvar's death, she resurrects him and begins phase two of the fight.
Annhylde is voiced by Melodee Spevack.
This section concerns content exclusive to Cataclysm.
In Cataclysm she is an important part of Edge of Night, where she sacrifices herself to resurrect Sylvanas, leaving 8 Val'Kyr remaining.
Quotes
Resurecting Ingvar
Ingvar! You have been judged and found worthy! Arise and slaughter in the Lich King's name!

Ingvar! Your pathetic failure will serve as a warning to all... you are damned! Arise and carry out the master's will!
Media
Video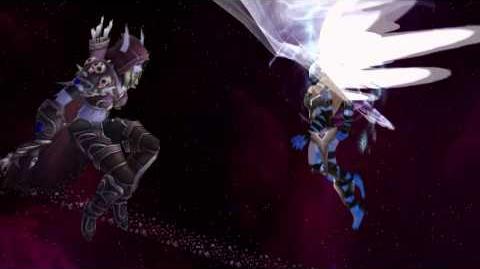 External links
Community content is available under
CC-BY-SA
unless otherwise noted.