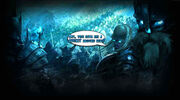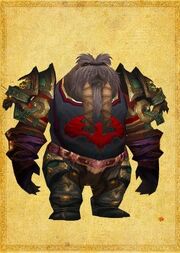 A list of 2010 April Fools:
Fansites
Edit
On WoWWiki:

Images were turned upside down, as were tooltips and tables of contents.
Working links went bright pink and broken links got the same color as working links.

Wowhead went Tacohead for the day.
Every two hours, WoW.com changed their name and focus:
Paragon and Premonition were going to merge in Cataclysm to create a new entity: Paranition.
El's Extreme Anglin' previewed a new feature for fishers in Cataclysm: Aquarium.
"Hey, you guys see a BUCKET around here?" could also possibly reference the popular webcomic Homestuck.
External links
Edit
News

Geek-o-System
Blizzard Comes Through for April Fools': EPEEN, Queen's Quest, Diablo Snuggies
by Robert Quigley, 11:44 am, April 1st, 2010
Community content is available under
CC-BY-SA
unless otherwise noted.