Template:Settableall/Header Template:Settableall/Priest Template:Settableall/Priest BC Template:Settableall/Footer
Incarnate Regalia is a Tier 4 Epic set for Shadow Priests.
Source
The Incarnate Regalia items are sold by Asuur (Aldor) or Arodis Sunblade (Scryer) in Shattrath City. They are "purchased" with token loot items.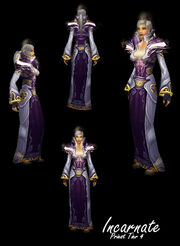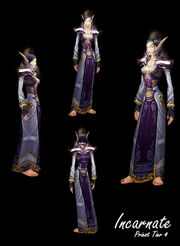 Stats
Incarnate Regalia is the armor set for a DPS priest. The bonuses in this armor include better spell damage and spell critical strike rating. This armor is best worn by priests who have the majority of their talents in the Shadow tree.
Items
External links